Hi guys, so I haven't done a Top Ten Tuesday post in so long! I was just going to do this week's prompt, but then I came up with an idea. It was born from the fact that it's usually pretty hard for me to come up with ten books for each list, and I haven't done a TTT post in twelve thousand centuries. Today, my dear children, I am going to take ten TTT prompts I haven't done yet and choose one answer for each prompt. Brace yourselves for the mayhem that's about to ensue.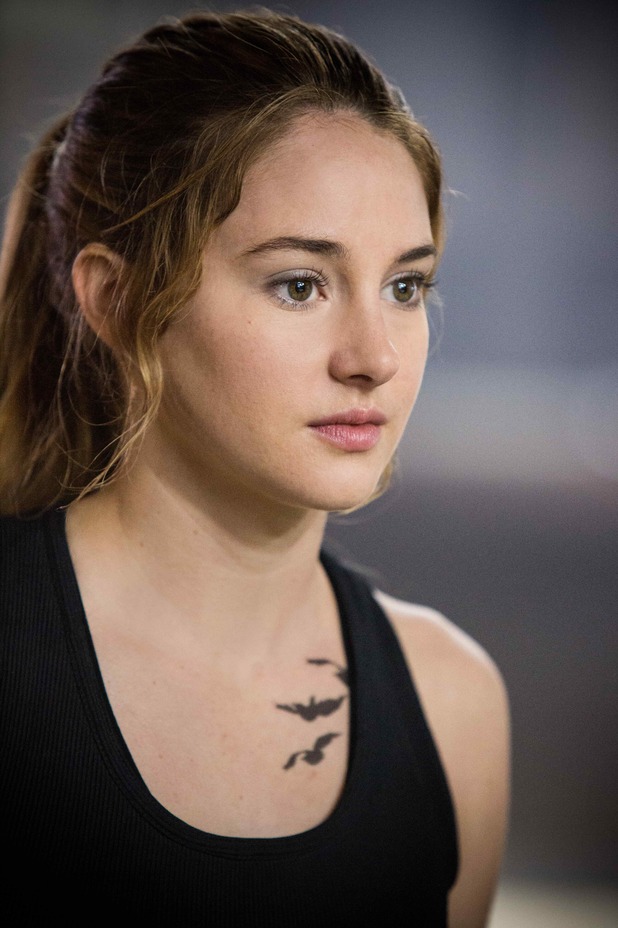 January 28th: One Character I Would NEVER Want To Trade Places With.
I'm going to go with a super obvious character- Tris Prior from the Divergent trilogy. There are a lot of characters who I wouldn't wanna trade places with (pretty much any character has some sort of tragedy), but I think Tris had it the worst. Although I can't say much without spoiling the series, some pretty awful things happen to Tris.
February 4: One Book That Will Make You Cry.
The first book to make me bawl in a long time was
All the Bright Places
by Jennifer Niven. It's about a girl named Violet and a boy called Finch and how they fall in love, but it also deals with metal health. I'm going to leave it at that, because I think the book is better when you go in not knowing much. It was so beautifully written and I pretty much cried all throughout the last 100 pages.
February 18: The Top Reason Why I love being a Blogger.
I love blogging for so many different reasons. However, I think the main reason why is because I love sharing my thoughts and talking about books with other people. The book blogging community is so welcoming and I love that there are so many people who are as passionate for reading as I am.
March 4: One Popular Author I've Never Read.
Michelle Hodkin, author of the Mara Dyer trilogy. Everyone raves about her books and how amazing Noah Shaw is. It's not that I don't want to read her books, I do! But, I want to wait until I can buy the entire trilogy so I can marathon them. Which won't be for a while cause I am completely and utterly broke.
March 25: The Top Thing on my Bookish Bucket List.
Okay, there are enough things on my Bookish Bucket List that I might do an entire post on it later. But, I think one of the biggest things I want to do one day is to attend
BEA
, or Book Expo America. First of all, it's in New York. I've never been there and it seems like it would be such a fun place to visit. Plus, THE STRAND. Secondly, it would be a great chance to be able to meet other book lovers and authors and really feel like part of the book community. ARCs, swag, and books in general are also bonuses.
April 4: The Most Unique Book I've Read
I'll Give You the Sun by Jandy Nelson
. In short, this book is about twins Noah and Jude and how they used to be super close. But, three years later, they became distance and barely talked to each other.
The writing style that Jandy uses is so unique. It's metaphorical and beautiful and what I can only describe as vibrant. It takes a bit of getting used to, but it's super interesting. The book has a dual POV and switches between time periods. For example, the present day is told in Jude's perspective and the past (three years ago) is told in Noah's perspective. They characters have completely different point of views and see things so differently as well. If you want to try reading something that has I unique characters and writing style, I highly recommend
I'll Give You the Sun
.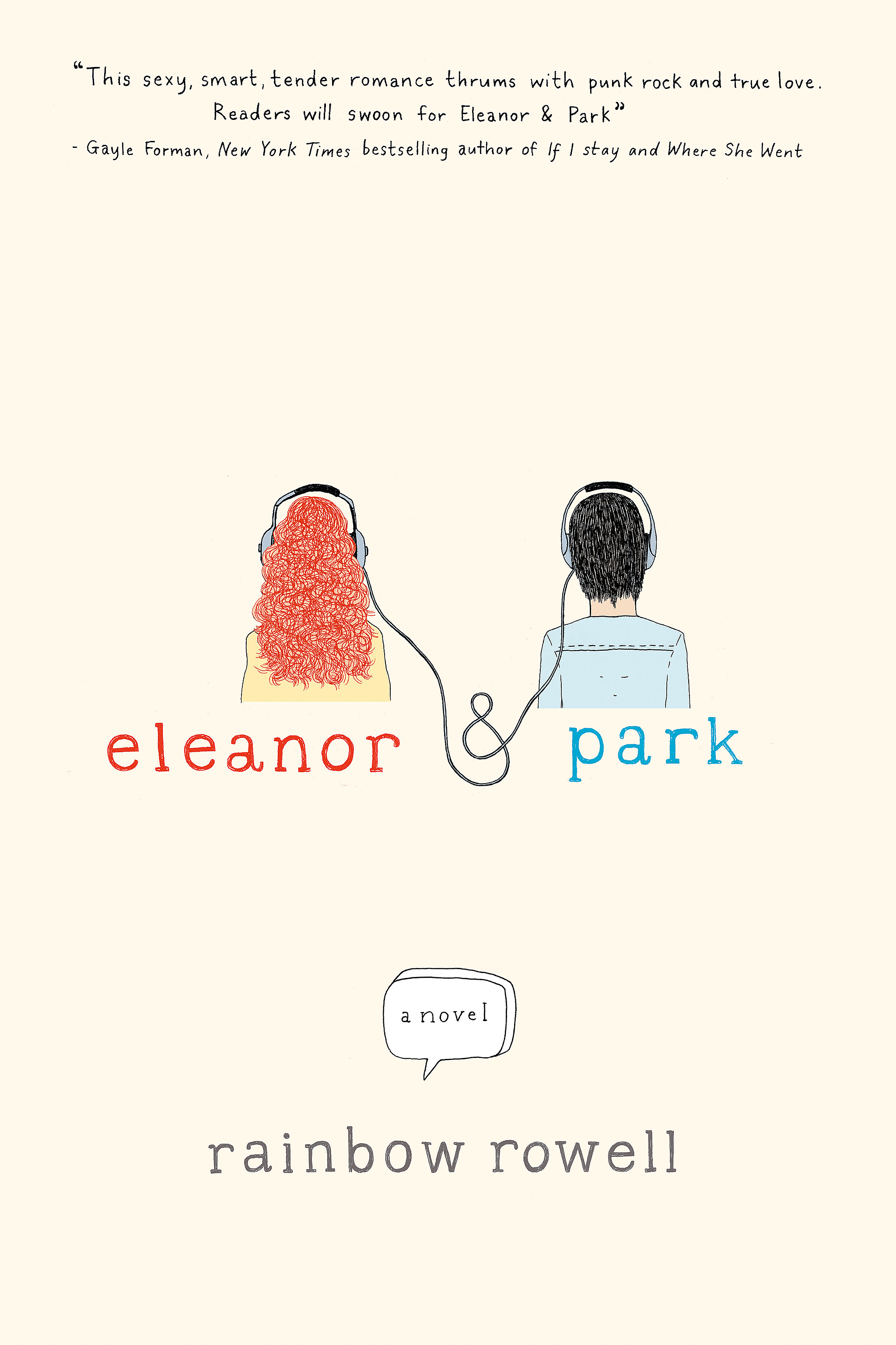 April 7: The First Character I'd Like To Check In With.
Eleanor from
Eleanor and Park
by Rainbow Rowell. If you've read the book, you know full why I chose Eleanor. Again, I can't say much without spoilers, but the ending of the book is rather open ended so we never really find out what happens to Eleanor.
April 14: One Bookish Thing (That Isn't Books) That I'd Like To Own
Shadowhunter Tarot Cards: Deluxe Edition
. Realistically, I will never buy this because it is extremely expensive, but I can hope. These are tarots cards designed by Cassanda Jean, inspired by Cassandra Clare's many books set in the Shadowhunter world (this includes books that are
going to be
published, like The Dark Artifices). The deluxe edition has a cool box that looks like a book with the angelic power rune on it to hold the cards. I'll most likely buy the
normal Tarot Cards
at some point, though.
May 12: One Author I REALLY Want To Meet.
The most obvious answer would be JK Rowling. I mean, who DOESN'T want to meet JK Rowling? But I think I'm gonna go with Alexandra Bracken. First of all, I absolutely love the Darkest Minds trilogy. Alex also seems like such a nice person and I would love to meet her some day.
May 27: May 26: One Books Series I Plan To Have In My Beach Bag This Summer.
I changed the prompt from book to series because I know that I will be rereading The Mortal Instruments by Cassandra Clare for sure. I'm currently on
City of Bones
. I think I'm rereading it mostly because TMI is being turned into a TV show called The Shadowhunters on ABC Family! I'm super excited about it and if you're curious, you can read more about
here
.
Okay, that's it for this post! What are your opinions on this post?
Do you think I should I do more TTT mash ups in the future?
P.S. I'm almost done with school (just two more weeks!), so I should be able to post a lot more soon! Until then-
Read More ➤