Hey guys!
I've been wanting to do a bookshelf tour for
forever
, but there was previously a teensy-tinsy problem - I didn't have a bookshelf. I finally got a shelf installed into the side of my bed, and I've filled it with all my books. The shelf is pretty small, but I don't own that many books, so it's okay. I was actually so excited about my shelf that I alphabetized my books! I actually used to have a bookshelf, but it was taken over by heaps of encyclopedias gifted by clueless relatives and my brother's books. I also shifted my bedroom upstairs over the course of the last year and my bookshelf was unable to be moved too. So I had to wait a whole
year
for a new bookshelf. I can't even believe I survived. Anyways, I own very few books in comparison to people like Kaylie, so this won't be a very long post, but read on!
For each book I'll feature a very short description and 1-5 star review.
1. Bad Girls Don't Die by Katie Alender
This is what happens when your sister gets haunted. 3 ish stars.
2. From Bad To Cursed by Katie Alender
This is what happens when you join a cult in support of a demon. A bit less than 3 ish stars.
3. As Dead As It Gets by Katie Alender
I still need to read this.
4. The Finisher by David Baldacci
Magical powers in a very complicated world. 3 stars.
5. Alice I Have Been by Melanie Benjamin
Alice (yes,
that
Alice) looks back on her past and Dodgson, the real name for Lewis Carroll. 4 stars.
6. The 57 Lives Of Alex Wayfarer by MG Buehrlen
Alex Wayfarer has lived 57 lives and someone wants to make this one her last. A bit over 4 stars.
7. Call The Shots by Don Calame
Immature teenage boys trying to make a horror movie. 2.5 stars.
8. Waiting For Normal by Leslie Connor
What happens when your dad abandons you and your mom is as good as gone? 2ish stars.
9. Will Grayson, Will Grayson by John Green and David Levithan
Two boys named Will Grayson, one boy named Tiny Cooper, and a musical. 4 stars.
10. Theodore Boone: Kid Lawyer by John Grisham
A 12 year old boy who just happens to be a very gifted lawyer. 4ish stars.
11. Theodore Boone: The Activist by John Grisham
The same boy goes on another adventure. 3.798555ish stars.
12. Ungifted by Gordon Korman
A troublemaker gets mistakenly put in a school for the gifted. 4.5 stars.
13. A Wrinkle In Time by Madeline L'Engle
Howcanyounotknowwhatthisisabout? It's early science fiction. 4.343 stars.
14. We Were Liars by E. Lockhart
Rich people and lots of mystery. 5 stars
15. Fairest by Marissa Meyer
Is the evil queen really not so evil? Nope. 4 stars.
16. Where Eagles Dare by Alistair MacLean
A troop of British Special Forces is trapped in the Australian Alps. 3.5 stars.
17. The Season by Sarah MacLean
Secrets, love, lies, scandals, royalty, etc. etc. 3.5ish stars.
18. Finally by Wendy Mass
When you're finally 12 you can do anything you want. 3.5ish stars.
19. I'll Give You The Sun by Jandy Nelson
Two twins, art, and lots of deep philosophical writing. Read my review. 5 stars.
20. Maximum Ride: The Angel Experiment by James Patterson
Mutant bird kids who go on adventures. 4 stars.
21. Maximum Ride: School's Out - Forever by James Patterson
They go on more adventures. 4 stars.
22. The Westing Game by Ellen Raskin
A very complicated game a dead man decides to play. 3 stars.
23. The Serpent's Shadow by Rick Riordan
More Sadie and Carter Kane. Look below. 5 stars.
24. The Throne of Fire by Rick Riordan
Sadie and Carter Kane. 5 stars.
25. The Lightning Thief by Rick Riordan
Percy Jackson, a bolt of lightning, and a really cool camp. 5 stars.
26. The Sea of Monsters by Rick Riordan
Percy Jackson and a really cool island. 5 stars.
27. Smart Girls Get What They Want by Sarah Strohmeyer
Proof that smart girls really can do whatever they want. 4.5ish stars.
28. The List by Siobhan Vivian
Are you pretty, ugly, or do you not matter? 4 stars.
29. Afterworlds by Scott Westerfeld
An author in NYC and her novel's protagonist take turns telling the story. A bit less than 2 stars.
30. Stung by Bethany Wiggins
An apocalypse-y novel involving tattoos. 4.5 stars.
31. The Book Thief by Markus Zusak
Death talks about the Holocaust. 5 stars.
32. I Am The Messenger by Markus Zusak
Follow the clues. 1.5ish stars.
Here's a few pics of my bookcase!
Sorry about the TERRIBLE photo quality. That third one's just embarrassing. The camera on my iPad happens to suck, however, so that's the best I could do. I alphabetized the books kinda weirdly, each shelf, it's bottom to top, and the bottom is right to left. (I ran out of shelf space, so I went for bookends and the floor) :P
Facts about my bookshelf:
I own Rick Riordan the most (4 books) then Katie Alender (3 books) and James Patterson, Markus Zusak, & John Grisham (2 books). For the rest of the authors, I only own 1 book.
I own 25 paperbacks and 7 hardcovers.
Most of my books are in terrible condition, since I'm generally a very messy and destructive person :/
These aren't all the books I own, they're just the ones I think fit my room and teensy shelf the best. I own like 30 Enid Blyton books and 50 Agatha Christie short stories and tons of other classics, but I don't really like classics so I decided to leave them on my downstairs shelf and therefore aren't featured here. I also have a bunch of National Geographic books and diy books and stuff (I'm a huge trivia nerd) but those take up tons of space so I decided to leave them downstairs too. Tell me what you guys think of my tour down in the comments! Oh, and I have a super-important question. I think my shelf would look better organized by color just because of the layout. Give me your opinion on that, please :)
That's it for this one, guys!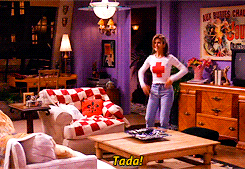 Update: I just bought/got 5 new books - I'll feature those in my Yallwest post and in my April wrap-up.