Hey guys!
First up, sorry for not posting in a while. I've been crazy busy with science fair and orchestra stuff...but I finally got a No HW Night at school, so I have time to put together a post. Yay! This week's Top Ten Tuesday post (as usual, hosted by
The Broke and the Bookish
) is
Top Ten 2014 Releases You Didn't Get To
. Again, as usual, there are waay to many of those. Oh well. Read on!
So here goes!
I have been meaning to read this one for a long time now but just haven't gotten to it. It looks super interesting though, so I really look forward to buying a copy of it and Golden Sun, the sequel. My favorite Booktubers loved it and it won a Goodreads Choice Award, so it must be good.
2.
Panic
by Lauren Oliver
I put this on hold at my local library but never actually got the book. I usually like Lauren Oliver's books, so I'm looking forward to reading this one. I don't really get the plot, but it looks interesting, so...
Again, a lot of booktubers I know loved this book. Plus, it's apparently a mix of Graceling and Beauty and The Beast. I love both of those, so I'm super excited to read Cruel Beauty.
I've gotten lots of really mixed reviews about this book, so I really want to read it and have an opinion for myself. And then there's also the stuff with Danielle Paige and Kathleen Hale. Plus, the prospect of the novel is unique and seems like it could be pulled off really well.
This book was TIME's #1 pick for YA readers this year. Add in a blurb by John Green, mysterious plot, raving reviews, and a cool cover. Duh, I want to read this!
6.
Alienated
by Melissa Landers
To be honest, I hate the cover of this book. And I usually tend not to read books whose coves I don't like. But the plot of this book seems really cool (even though there are the weirdest spellings
ever
) and some of my friends really liked it. So I want to give it a try.
7.
Now That You're Here
by Amy K. Nichols
Parallel universes. Bad boy falls for science geek. I'm hooked already! I feel like this book could either be really good or really bad. I hope it's the first one, but I do have a few doubts about it. We'll see.
8.
Perfected
by Kate Jarvik Birch
This is another one of those books that could either be really good or really bad. The idea seems a little cliche, but so was
The Selection
and I still liked it. However, the blurb does say it's like the
Chemical Garden
series, and I hated those. But kudos for a really pretty cover!
9.
Something Real
by Heather Demetrios
So, I read half of this at Kepler's and fell head-over-heels in love with it. I put it on hold at the library. I still haven't recieved my copy. And apparently it's still going to take a while.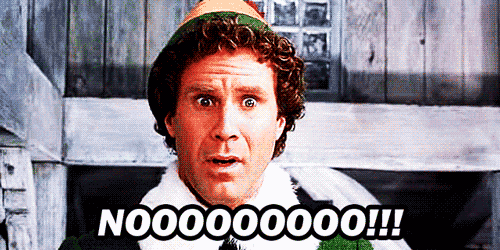 Right, so anyways, the cover is beautiful. The characters are realistic. Haha. And the plot is fantastic. I would love to finish this!
10.
The Vault Of Dreamers
by Caragh M O'Brien
Like I said before, I am da queen of judging books by their covers. I initially wanted to read this book just because of the cover. It's beautiful. But, y'know, the synopsis looks pretty good too. I was seriously tempted to buy this one but then decided to save some money :/ so I'm hoping the library gets a copy of it soon!
That's all for this week's TTT post. Tell me what you guys think down below in the comments!
Yep, that's my name ;)