Hi guys! I didn't really know what to post, so I did a little searching and found this really cool survey which was created by Jamie at
The Perpetual Page Turner
. (You can see her answers
here
) It's called the A to Z survey and it has 26 questions and each one corresponds with a letter of the alphabet. So let's get started!
A

uthor you've read the most books from:
I believe my most read author is Lisi Harrison, which a total of 12 book read. I've read a bunch of her books in The Clique series and one of the books from her Monster High series.
Catching Fire by Suzanne Collins. Although the first book was really good, I liked the second one even more!
I actually am not reading anything RIGHT THIS SECOND, but I plan to start Etiquette and Espionage by Gail Carriger very soon.
D

rink of Choice While Reading:
I normally don't drink while reading because of my fear of getting the book wet, but I don't know… Maybe water? (*cough* LAME *cough*)
E

-reader or Physical Book?
EASY PEASY. Physical Book. I just don't really like (or own) e-readers. You can't have the full reading experience without having the actual book in your hands and turning the pages. Plus, it's prettier!
F

ictional Character You Probably Would Have Actually Dated In High School:
No one. I'd end up being forever alone. Just kidding (but seriously). Um… If I did get the chance to date a fictional character, I'd date Percy Jackson from the Percy Jackson books. He's funny and freaking demigod and has awesome water powers.
G
lad You Gave This Book A Chance
:
The Maze Runner by James Dashner. I was kind of hesitant because I've heard a lot of mixed things, but I actually ended up really enjoying it.
This is kind of hard because I read a lot of main stream books, but maybe The Kiki Strike books by Kirsten Miller? I'm not really sure what you would consider "hidden" but these books were just really fun to read and had lots of action and mystery.


I

mportant Moment in your Reading Life:
During the summer, when I was transitioning into 6th grade, I had decided that middle grade books were too easy to read. So I ventured out into the YA genre by picking up Beautiful Creatures by Kami Garcia and Margaret Stohl and fell head-first into these wonderful, crazy things we call fandoms.
The Maze Runner by James Dashner
K

inds of Books You Won't Read:
Erotica. Ew, no. Just no. Thank you.
L

ongest Book You've Read:
Generally, I don't like reading super long books. It's just kind of hard to devote myself to it. But the longest book I've read so far was Dreams of Gods and Monsters by Laini Taylor, which is 613 pages.
M

ajor book hangover because of:
Allegiant by Veronica Roth. No explanation needed.
N

umber of Bookcases You Own:
I own two at the moment, but hope to get a bigger one soon. I have one with three shelves and another one that's connected to my desk with 2 shelves.
O

n

e Book You Have Read Multiple Times: The Fault in Our Stars by John Green


P

referred Place To Read:
My bed.
Q
uote that inspires you/gives you all the feels from a book you've read:
"We believe in ordinary acts of bravery, in the courage that drives one person to stand up from another." -Veronica Roth, Divergent. *Sigh* The feels. Divergent holds a place very near and dear to my heart and this is one of my favorite quotes from the book.
Not reading The Hunger Games trilogy by Suzanne Collins sooner. I've just read it this summer and it's fantastic!
S

eries You Started And Need To Finish (all books are out in series):
The Mortal Instruments by Cassandra Clare. I stopped after City of Fallen Angels because I started reading other books (Also I was cheap and wanted to wait for City of Lost Souls to come out in paperback and never got back into the Shadowhunter world). I just never really had a burning passion to finish the series, but I hope to eventually.
T

hree of your All-Time Favorite Books:
Urgh, it's too hard to choose just three! Okay, I can do this (I feel like such a traitor to just choose three!). *inhales* *exhales* So aside from the obvious Divergent, TFIOS, Huger Games, etc., three of my favorite books are:
U

napologetic Fangirl For:
John Green (I know, I know. It's not that original but I LOVE his books).
V

ery Excited For This Release More Than All The Others:
The Blood of Olympus by Rick Riordan. I'd kill for a copy! It's the conclusion for one of my all time favorite series and I CANNOT FREAKING WAIT.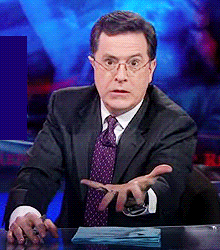 (Please)
Sometimes when I get bored while reading a book, I flip to the back and read the last sentence or paragraph. *gasp*
Y

our latest book purchase:
I just went on a book buying spree on Amazon so I don't have just one book as my last purchase. I don't think I'll tell you which books I bought quite yet because I'll probably have a book haul post up when my package arrives.
X

Marks The Spot: Start at the top left of your shelf and pick the 27th book: To All the Boys I've Loved Before by Jenny Han
Z

ZZ-snatcher book (last book that kept you up WAY too late):
ALL
THE HUNGER GAMES
BOOKS. It took me three days read them all (back-to-back-to-back) and I stayed up all night finishing them.
Okay, that's it for now. It was a lot of fun to fill this out! Feel free to answer the survey questions in the comments and check out Jamie's
blog
!