Hi guys! It's Kaylie and today I'm here with our monthly wrap up for August. I'll be telling you about what's been going on this month! You'll be able to read about what's been happening the blog, the books I've read this month, and my blogging and reading goals for September.
In our Life:

School's started! It's nice to be able to see all our friends of course, but then there's homework and tests and less reading and blogging time, so that's a downer. You can read our announcement post about this here.
On the Blog:

We reached a thousand views this month, so whoo-hoo! No one said that we were gonna get popular *cue the Wicked music* super fast, but we're happy that we're slowly making progress.
We blogged quite a bit this month, as we didn't go back to school till the 19th, so here is a list of the posts we put up this month.
Blogging goal for September?
On Reading:
I completed 6 books.
Unfortunately I am not a very fast reader so I didn't complete that many books, but in terms of pages and my standards, I think I did okay. I read a total of 2,338 pages.
The Maze Runner

by James Dashner

Harry Potter and the Sorcerer's Stone

by J.K. Rowling

Harry Potter and the Chamber of Secrets

by J.K. Rowling

Fire with Fire

by Jenny Han and Siobhan Vivian

Harry Potter and the Prisoner of Azkaban

by J.K. Rowling

Harry Potter and the Goblet of Fire

by J.K. Rowling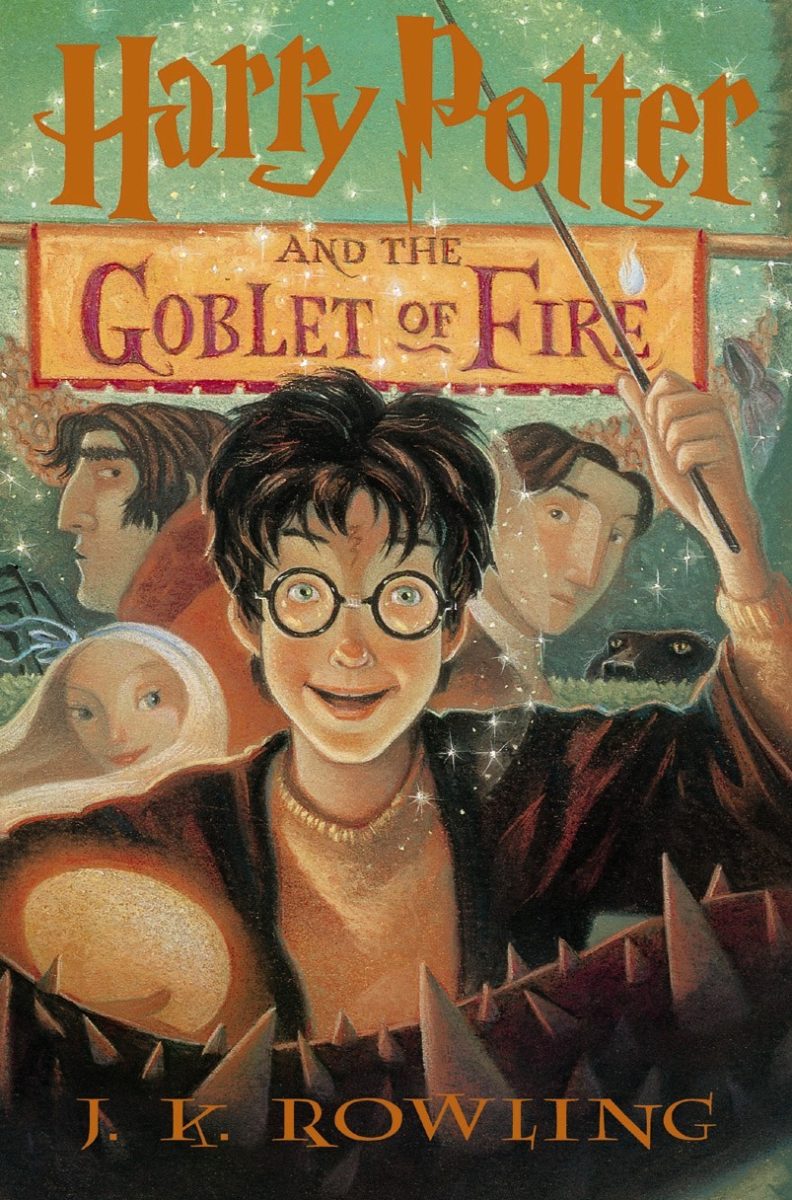 Favorite Book of the Month

Harry Potter and the Goblet of Fire by J.K. Rowling. This book did not disappoint. In fact, I think this might be one of my favorite books of the series so far. Even though the book was enormous, I was hooked on every single page. I loved the complexity of it, how it kept me guessing, and seeing how everything fell into place at the end.
This month I did not finish two books, which isn't very typical with me. But anyways, the first book I DNF was
Isla and the Happily Ever After
by Stephanie Perkins.
It wasn't that Isla was a bad book. The reason I never finished it was because I wasn't really in a romance-y, contemporary mood so I picked up Harry Potter and I can't stop! So in other words, I picked Harry over Isla. However, I do plan on reading the rest of it very soon and I'll probably put up a review when I'm done. The second book I didn't complete was
Quidditch Through the Ages
by J.K. Rowling.
It
isn't a particularly big book, it's about a hundred pages or so. But as it was a "textbook", it wasn't nearly as fascinating as Harry Potter. I plan to read it in between books from now on because I feel like it isn't something that I need to be completely immersed in the world to read.
Reading Goal for September?
Finish the rest of the Harry Potter books!
That's all that happened in August for us! How was your month?
Read More ➤